Arbor (Wedding Arch)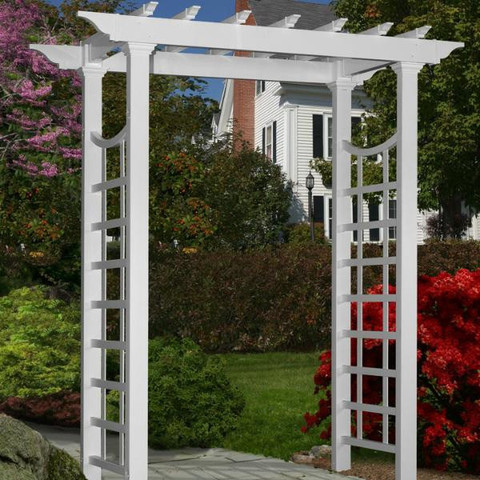 Rental Rate: $75 (includes installation and removal)
This white arbor adds the perfect touch to any wedding, and can be used inside or outside. Please let us know ahead of time where it will be used so that we can bring the proper tools and footings to install.
Rental rate includes installation and removal of the arbor.
Dimensions:
Total width: 6.5 ft
Total Height: 7.3 ft
Width of opening: 4 ft
Height of opening: 6.9 ft
Sides: 20″ wide
Looking for something different?
Decor items may be added, such as florals, sheer drapes, etc, to transform it into something truly your own.
Decorations such as florals, sheers, greenery, etc are not included with arbor rentals.
We suggest you visit a local florist for help creating your vision.
Lake Party Rentals deliver to an 80-mile radius of the Osage Beach post office. We also offer party and wedding rentals such as chair rental, table rental and linen rental to make your event complete. Please contact us for an estimate that includes all taxes and fees, plus the terms and conditions of rental. There is no obligation to receiving an estimate. Rental reservations can be made via our online forms.
We regularly deliver to Osage Beach, Lake Ozark, Sunrise Beach, Camdenton, Lebanon, Rocky Mount, Eldon, Laurie, Versailles, Barnett, Montreal, Preston, Iberia, Brumley, Richland, Rolla, and Fort Leonard Wood.